Good leadership is choosing to promote wellbeing at work
Problems with work must be resolved in the workplace before they become mental health issues. How can everyday life at work be changed, what kind of discussions do we want to have, and how can we initiate the change?
How can everyday life at work be changed to support coping?
Moderation is key! Workloads should be scaled to a reasonable size and, if necessary, changes should be made to the work before employees lose their enthusiasm. It is important to specify objectives and frameworks for work that allow for feelings of success.
Work should be organised in a smart way, taking people's wishes into consideration. Individual employees should not be left to shoulder responsibility for prioritisation and time management alone. There may be times at work when schedules are tight, but in the long term, work should not be about survival.
Receiving feedback, being heard, and appreciation also support coping.
How should mental health topics be discussed at workplaces?
Workplaces are all different, and resources vary for a wide range of reasons.
Problems with coping cannot be solved if they are still seen as taboo. We need a culture of discussion in which employees can discuss mental health challenges that affect their work with at least their own supervisor so that practical solutions can be sought.
Some workplaces discuss mental health, but when it is already too late. We need more discussion in situations in which an employee feels like they or their colleague have too much work, thing aren't moving forward, collaboration is challenging, or their work feels meaningless.
Employees should be asked regularly how they're coping and whether they need support.
How can workplaces initiate change?
A work culture that strengthens wellbeing comprises concrete working conditions, everyday practices, and approaches. Solutions should be sought together with employees before people get burnout.
Leadership that supports wellbeing involves everyday actions and conscious choices. All of the skills required for leadership can be developed, and there's no need to aim for perfection. Occupational health care is a good partner for a workplace to promote mental health.
Tools for mental health support include developing supervisor work, preparing for changes in the work community and ensuring that operational models of the workplace promote recovery.
Every tool offers its own perspective on preventive mental health support.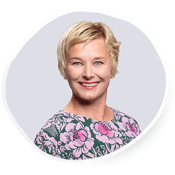 Specialist: Leading specialist Pauliina Mattila-Holappa, Finnish Institute of Occupational Health