Increasing the ability to control working time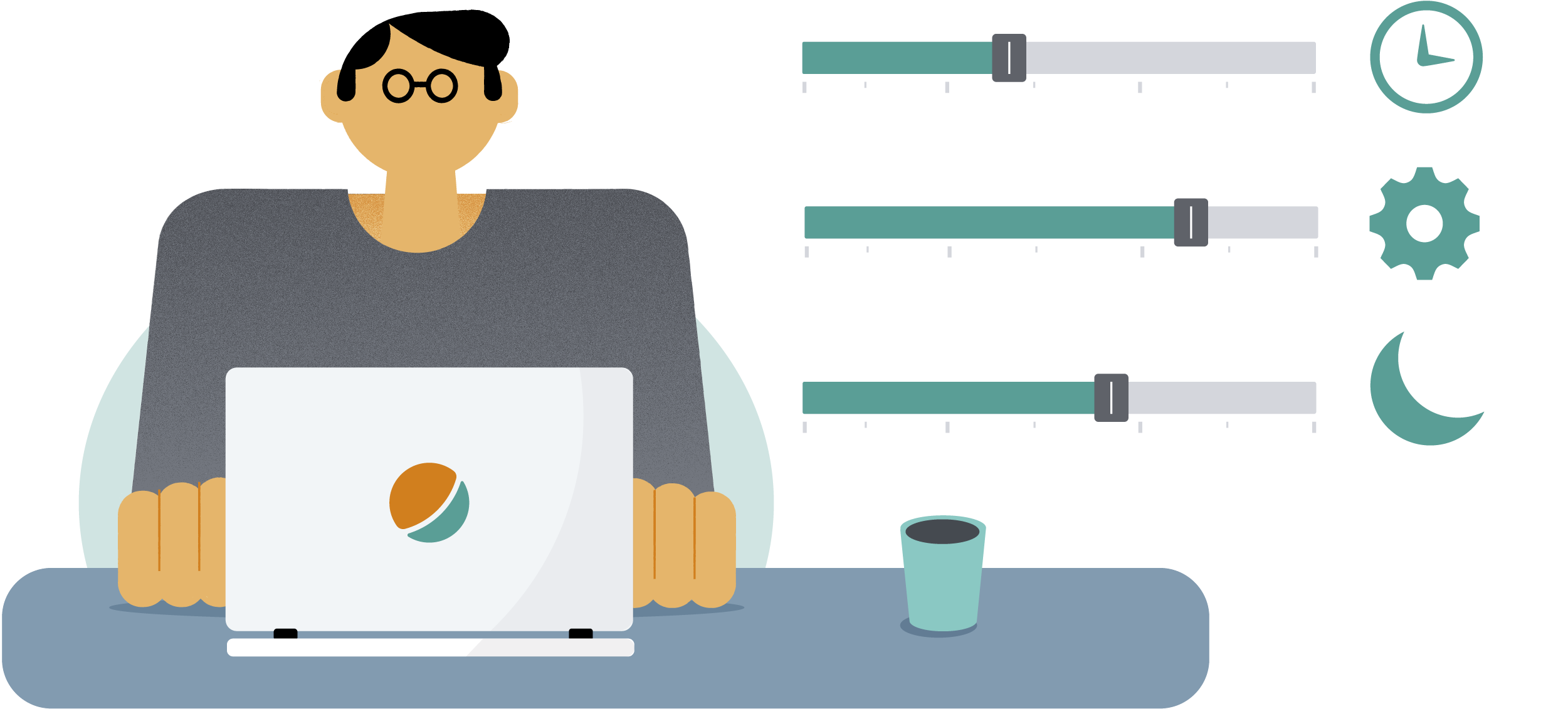 Objective
Increasing the ability to control the timing of working and leisure time with jointly agreed individual flexibilities in working time can improve employees' health and work-life balance as well as the attractiveness of the workplace. Sickness absences and disability pensions will decrease in the long term. The Occupational Safety and Health Act supports the ability to control one's own working hours.
Steps
Evaluate the stressfulness of working hours. The traffic light model of the Finnish Institute of Occupational Health (in Finnish) provides a good overview of the stressfulness of working hours, especially in shift work.
Start the search for flexible working time models in co-operation with the personnel. Identify the working time models and schedules that best allow the organization to support individual flexibility and productivity.
Try the new working time model for at least one year. After the trial period, evaluate the new practices together with the personnel and make decisions about the future.
Models can include
flexitime in office and expert work, as this can promote individual work and leisure time planning.
use of carried-over leave to foster detachment from work
introducing communal work scheduling in part-time and shift work
agreeing on flexible working hours that are suitable for use in remote and hybrid work that is not dependent on time and place, as allowed by the new Working Hours Act
using a working time bank, especially for seasonal work and as demand fluctuates
actively using study leaves, part-time work and partial sick leave.
Impact follow-up
Improvements in the ability to influence working time can improve work-life balance, sleep and perceived recovery from work. In the longer term, sickness absences and various health risks tend to decrease.
The easiest way to assess improvements in working time management is with a questionnaire, for example, in connection with a work atmosphere survey. For example, the Kunta-10 survey (Ala-Mursula et al. 2002) utilizes questions related to working time management.