About the Mental Health Support Toolkit
Easy-to-use tools for supporting mental health for workplaces and occupational healthcare.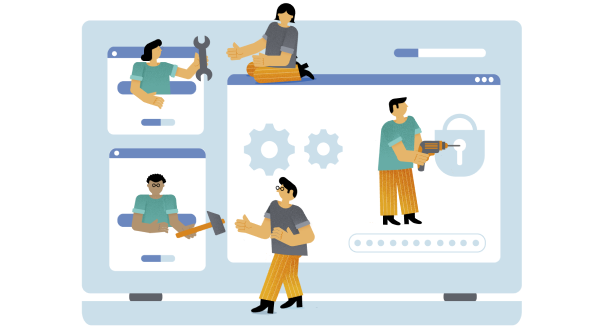 The Mental Health Support Toolkit contains easy and user-friendly everyday measures and methods for supporting mental health and preventing mental health problems in workplaces.
The entire work community can use these tools to proactively support employees' working capacity. The kit includes functional tools such as tests, games and calculators. It also includes coaching on topics in areas where stronger skills and competence are required. There are four tools available in English at the moment. In Finnish there are nine tools.
The objective is to influence the workplace culture so that measures to support working capacity will no longer focus on reactive or corrective measures, but instead on the entire work community and preventive action.
A workplace culture that supports mental health is made up of ordinary things such as interactions, solving problems together, and building better working methods.
The tools were developed in collaboration with workplaces, occupational healthcare providers and other relevant players in working life.
The Mental Health Support Toolkit can be used in many ways: by providing targeted support with individual tools, or by introducing the entire toolkit for everyday support in the workplace.
The toolbox is intended for workplaces and occupational healthcare providers. Some of the tools are intended for supervisors, occupational health and safety or human resources, while others are more strongly directed at occupational healthcare, employees or management.
The toolkit is a part of Government's Mental Health at Work Programme.